Jason Rasevych Biography
Jason Rasevych Biography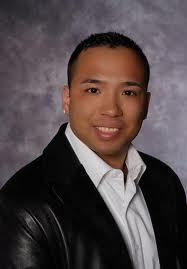 Jason Paul Rasevych is the Economic Development Advisor for Matawa First Nations Management, a group of nine First Nations in Northwestern Ontario. Jason is a proud member of Ginoogaming First Nation, a Treaty 9 signatory located near the town of Longlac. Jason is an accomplished economic and business development professional with wide-ranging experience working with First Nations, and various government departments and agencies.
Jason has a history of success as the leading mind behind many special projects in the past decade having used his skills in economics, statistical and financial analysis, business planning and marketing. He is the first Aboriginal person in Canada to become a Registered Professional Marketer (RPM) with the Canadian Institute of Marketing and holds both designations as a Professional and Technical Aboriginal Economic Developer (PAED/TAED) with CANDO. Jason obtained a Bachelor of Administration degree in Business from Lakehead University, an Economic Development certification from the University of Waterloo and an Advanced Ontario College Diploma in Business-Administration Marketing from Confederation College.
Jason also serves on the council for the Canadian Institute of Marketing and as a representative for the Ontario`s Northwestern First Nations Transmission Planning Committee and NAN's Regional Economic Strategic Planning Committee. Jason is determined to assist First Nations to advance their socio-economic position and raise the quality of life for First Nations peoples in Canada.