We Remember Madeline Commanda
It is with deep sadness that we announce the untimely passing of our Chair, Mrs. Madeline Commanda (nee Beardy) of Sandy Lake First Nation. Madeline lost her battle with cancer on April 10, 2012.
Madeline will be best remembered for her strength, dedication and tireless contributions to the advancement of Nishnawbe women, men and children in Northern Ontario. We look forward to celebrating her life and furthering her legacy everyday as we help to empower Aboriginal women, men and children in Northern Ontario thorugh entrepreneurship.
Join us in keeping the entire Commanda and Beardy families in our thoughts and prayers.
Donations, flowers and gifts can be sent to Madeline's husband Earl at the address below:
Earl Commanda
Apt 908 - 420 Gloucester Street
Ottawa, ON K1R 7T7

Donations can be made on-line at http://www.bruyere.org/splash-page
Kitchi Miigwetch For All Your Support During This Time
---
Advertise Your Business In Our Free Aboriginal Business Directory TODAY
It's free, quick & easy. Get started here.
---
You may qualify for up to $1 million in financing for your business
Due to the growth of Aboriginal business in northern Ontario and increasing demand for financing of larger-scale business projects, NADF has increased its loan limit from $375,000 to $500,000 for indivudal businesses on and off-reserve. Community and economic-development related projects may now qualify for up to $1 million.
For more information, call 1-800-465-6821 or learn more about our financing products here.
---
Appraisal Services
Purchasing a business? Selling a business? Need to determine the value of an asset(s)? We now offer appraisal services. Contact our in-house expert and Canadian Personal Property Appraisers Group (CPPAG)member Charlton Thompson.
Call now to obtain appraisals on:
Cars & Trucks
Heavy Machinery
Office Equipment (Computers, Desks, Printers, Telephones, etc)
Furniture
Kitchen Equipment (Ovens, Dishwashers, etc.)
Motorcycles, Boats, RVs
and so much more!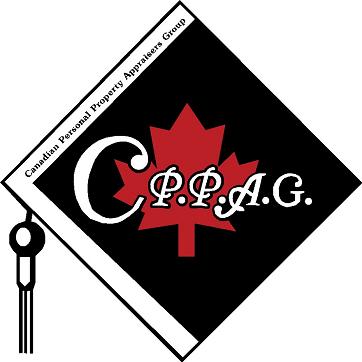 ---
Free Business Workshops
Join us for the return of our Award winning business workshops series covering business-themed topics such as Business Basics 101, How to Market your Business, Financial Literacy for the Youth, Business Development in the Ring of Fire, and How to Write a Business Plan, etc.
COST: FREE
DAYS: Wednesdays
TIME: 2:30-4:00pm EST
VENUE: Residents of Thunder Bay, ON are welcome to join us for this workshop (for free) in our Boardroom here at our office at 106 Centennial Square, 2nd Floor. P7E 1H3. OR you can view the web stream from our partner website here (K-Net Live).
Watch our workshop here LIVE (in Windows Media Player)
For more info on our workshops, schedules or to request a topic, please contact Lorraine Whitehead at 1-800-465-6821.
*Our video conferencing workshops are delivered live from our Thunder Bay office and are brought to you in partnership with the Keewaytinook Okimakanak Research Institute (KORI)
Organizations in or around Thunder Bay looking to deliver presentations or information sessions to clients via video-conferencing may rent our boardroom at affordable rates.
Our corporate boardroom seats over 25 people comfortably and comes equipped with state-of-the-art video-conferencing capabilities, wireless internet, projector, fresh tea, coffee and a complimentary laptop. For more information on our boardroom rental or on our half or full-day rates, please contact Colleen Martin at 1-800-465-6821.
---
NADF Radio Show
Tune into our bi-weekly NADF Radio show from 2PM-3PM (EST) (1PM-2PM (CST)) on WRN (Wawatay Radio Network), 89.9FM in Sioux Lookout, 106.7FM in Timmins and Channel 962 on Bell ExpressVu.
Our show topics focus on business and economic development in northern Ontario with an Aboriginal twist. Join us!
Send us your feedback and recieve a gift!
Send us your feedback on our show and have your name entered into our monthly prize draw. It's that simple!
To suggest a topic for our radio show, contact show host Tracey Willoughby at 1-800-465-6821. We also welcome your music submissions to play on our show.
---
NADF Video Conferencing Series Wins 2010 CFDC Award of Excellence
NADF received the 2010 CFDC Award of Excellence for its business development themed video conference series at the 9th Annual Awards of Excellence held during the 17th annual OACFDC Annual Conference which it co-hosted at the Valhalla Inn in Thunder Bay, ON. Nishnawbe Aski Development Fund was recognized for the remarkable achievement of its Video Conferencing Workshop Series. The award was accepted by NADF Chair Ms. Madeline Commanda who was on hand to receive the award.
Covering relevant business topics such as time management, marketing and accounting etc, the video conference series is one of NADF's community outreach tools used to introduce basic business topics to aspiring entrepreneurs (for free) across northern Ontario.
NADF has been delivering its highly touted video conferencing workshops since 2008 with help from Keewaytinook Okimakanak (KO) and PARO Centre for Women's Enterprise (PARO). Through these partnerships, NADF's workshop series delivery has expanded in frequency and popularity.
Video Conference training and workshops enhances services in First Nation communities and helps to sustain the locally owned and operated broadband network. K-Net ( www.knet.ca ) is this collective network that spans beyond the NAN territory and has enabled NADF to reach communities throughout Ontario at no extra cost. The workshop series delivery was recently expanded to include additional community partners and to tie the topics into NADF's bi-weekly radio show delivered from it's offices.
NADF has a large geographic territory including 33 First Nations within its Community Futures eligible community. The majority of these First Nations (27) are remote with only air access the majority of the year; the ice roads provide road access for approximately 6-8 weeks during each winter and promotion and delivery of services requires creative thinking and use of emerging technologies.
The adoption of video conferencing technologies is in response to the unique needs of our clients due to their geographic location(s) and the challenges associated with their location. By partnering with other service agencies, we have been able to make effective use of our limited resources, both human and financial to promote business and economic development in our service area.
The use of video conferencing is on the rise thanks to a focus on topics of interest to a wide range of individuals, entrepreneurs, business employees, non profits and First Nations. More importantly, capacity is increasing across a wide spectrum of sectors within the rural community of northern Ontario. The reach of video conferencing, and the promotion, is not limited to northern Ontario. Participants have joined from the Ontario economic development network from as far away as Alderville, Fort Severn, Dokis and Kenora.
In the fiscal years ending March 31, 2009 and 2010, 37 video conferences were held. Over 70 participants from over 20 rural and remote First Nations and communities connected for the training. Many of the events were hosted by the youth at Dennis Franklin Cromarty High School where the Paul Martin business class students interacted with presenters and their peers in remote First Nations.
Going forward, this year's video-conferencing schedule promises to be even bigger and better. Tackling topics such as conflict resolution, marketing, HST and its implication on business, Managing productivity, cash flow analysis and business plan writing etc., NADF's video conferencing series is one you can't afford to miss out on if you're looking to get ahead in business.
For more info on NADF's video conferencing schedule or topics, please contact Ade Sekudo at 1-800-465-6821. Chi Meegwetch!
---
---
Funding Opportunity- Aboriginal Energy Program
Now you can receive funding for renewable energy generation projects under the Aboriginal Renewable Energy Fund (AREF). The Aboriginal Energy Partnerships Program provides funding for communities to plan and implement renewable energy generation facilities. The AEPP provides funding for three separate phases of energy development:
Pre-feasibility (80% of eligible costs)

Design and Development (60% of eligible costs)

Regulatory Approvals (40% of eligible costs)
Get more information here and here.
---