Aboriginal Business Financing Program
When applying for a loan from NADF or one of our delivery partners to start, acquire, or expand your business, you may also qualify for a grant from the Aboriginal Business Financing Program (ABFP). Working together with our delivery partners, the ABFP provides a range of services and support that help to promote the growth of a strong Aboriginal business sector.
If you are an existing business, you may qualify for ABFP assistance for your business' marketing and business support activities.
To learn more and to find out if you and your project are eligible for ABFP assistance, contact us.
Our Delivery Partners
Applicant Eligibility
To be eligible for support, an applicant must be:
a Canadian Aboriginal individual 18 years and older
a Canadian corporation, partnership, association or other legal entity that is majority-owned and controlled by Canadian Aboriginal people
A Canadian Aboriginal individual is a person who is:
a Status Indian; or
a Non-Status Indian; or
an Inuk; or
Métis
Projects where Aboriginal communities may have a minority interest in a partnership or joint venture may also be supported, however, in these situations, eligible costs will be prorated based on the level of Aboriginal ownership and control.
Eligible Projects
Business planning
Business start up costs
Business acquisitions
Business expansions
Marketing initiatives that are local, domestic, or export-oriented
New product or process development
Adding technology to improve operations and competitiveness
Operating costs in association with capital costs
Financial services, business support, business-related training and mentoring services
ABFP Contribution Limits
Requests for financial support are assessed on each project's viability and merits. The level of ABFP contribution will depend on a number of factors, including: the scope of the project, the need for financing, and whether other sources of financing are available, including funds received from other government departments and agencies. While there are contribution maximums, actual ABFP contributions will be limited to what is required to ensure your project proceeds and is viable.
In general, ABFP maximum contributions are:
Individual Aboriginal entrepreneurs and wholly-owned or majority-owned Aboriginal businesses: up to $99,999
Community-owned businesses: up to $249,999
Although actual ABFP contributions may vary based on the factors noted above, in general ABFP may contribute up to:
Business Support

up to 75% of eligible costs

Capital and Operating

Youth Applicants: up to 40% of eligible costs
Non-Youth Applicants: up to 35% of eligible costs

Marketing

up to 60% of eligible costs
ABFP Equity Requirement
A successful application requires a balanced financial package, including debt financing from NADF or one of our delivery partners and an equity contribution from the applicant.
Minimum equity requirements:
Applicants 18-35 years: 10% of total project costs
Applicants over 35 years: 15% of total project costs
NOTE: Actual equity requirements may be higher.
ABFP Funding provided by National Aboriginal Capital Corporation (NACCA)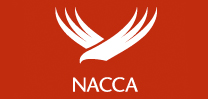 Questions? Contact Us